Special Offer

- Save $10!!!

Get Your Hands On The Most Powerful Article Submitter On The Market For LESS!  

Let's Look at Some Killer Features:
Live Link Reporting - AMR logs in to your account and finds your published articles.
RSS XML Exporting - Take your live links and submit them to an RSS Submitter.
Nested Article Spinning - Place spin syntax inside of spin syntax.
Spin On Submit - AMR automatically spins your article during submission.
Auto Blogging - Blast to all of your own WordPress blogs!
Scheduled Article Directory Submission - Works on YOUR timeframe.
Automated Author Account Creation - Hundreds of accounts auto-created.
Automate Email Confirmation - Confirm hundreds of emails with a single click.
Article Import / Export - Write an article and send it for easy import.
Captcha Solving - Those squiggly lines of text, solved!
Ultra-Fast Multi-Threading - What used to take hours is now done in minutes.
Insanely Powerful Article Rewriting - Words can't even express how good it is.
Hundreds of Article Directories - Including all your favorites like EZA and Go.
TeamViewer Certified Technical Support - 100% Customer Satisfaction.

SPECIAL - Get $10.00 Off The Price Of Article Marketing Robot!

Try Article Marketing Robot For FREE!

You Get 5 Full Days To Test AMR - CLICK HERE FOR A FREE TRIAL OF ARTICLE MARKETING ROBOT
or
Buy Article Marketing Robot NOW! (** discounted **)
Get Your Hands On The Most Powerful Article Submitter On The Market For LESS!
On this page you will get Article Marketing Robot for $10 off price - that is - the whole software for only $87.
Normally, Article Marketing Robot initally costs $97 as seen on this page (Click Here)
Before you continue make sure you read this next point:
On the Clickbank Purchase Page, make sure you enter your email address CORRECTLY.
You will receive your Unlock Code to the email address you provide, and if you enter it wrong, you will need to contact the AMR Admin to get your unlock code, and that can take up to 24 hours.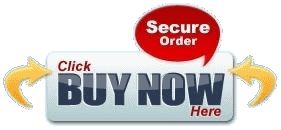 Internet Security Note: The secure order form on the next page will look like this: