Welcome To The "Article Marketing Robot" Affiliate Tools Center
Earn a HUGE 50% Commission Of Every $97 Sale! Get Paid Directly to your PayPal account!
Sign Up below for the latest and Greatest Affiliate Tools and Our Next Killer Product Releases!
This is your affiliate link. Please replace the xxxxx with your clickbank nickname. If you do not have one click here now to get one
http://xxxxx.amrobot.hop.clickbank.net
Landing Pages
Let's say you want to write a quick report, article, or manual and you don't want to land on the main front page of the site. We have set up redirection so your affiliate tracking cookie is still placed, and you can send the visitor to a page of your choice.
Here is an example of a hoplink landing on the Buy page:
http://XXXXX.amrobot.hop.clickbank.net/?r=buy
Here is a list of all the pages you can land on:
Subscriber Emails
Email Promo 1 - Send First Day
Email Promo 2 - Send the Next Day
Email Promo 3 - Send the Third Day
Banners for your Website
You can direct link to these or copy them to your website and host them yourself, althought it is recommended you host them on your own website.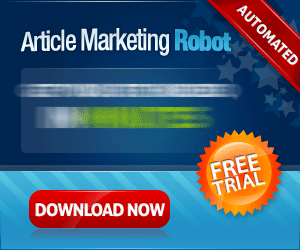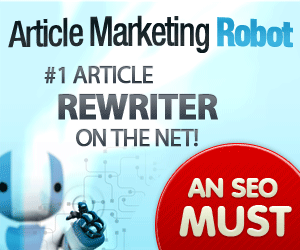 The Robot Guy - High Quality Image, must be compressed:
http://www.articlemarketingrobot.com/AMR_Robot.zip